KORFEZ CENTRIFUGE

Best Centrifugal Casting Applications
Your Solution Partner
Innovative
KORFEZ's leading technology and technical know-how are powerful tools in the development of a range of innovative products for long-term usage, thus, offering the best possible solutions for the mining and cement industries.
Along with pursing innovation, we also address environmental concerns while improving our business processes and efficiency.

Dynamic
Due to our lean manufacturing process and internalized 5S philosophy, we are improving our productivity and increasing flexibility and dynamism each and every day.
Our young and dedicated team consisting of highly-qualified engineers and managers provide quick responses to customers' needs, which is demonstrated by our long-term relationships with our customers.
Customer Oriented
KORFEZ's area of core expertise is in casting, and as such, we are more than just a foundry!
We have a large, modern production facility that can provide solutions for all your needs from one center in Turkey.
KORFEZ listens to you, understands you, and offers the best solution for you. We put our customers first in our production of metal and create the best possible value for our customers as our main aim.
A Leading Supplier of Stainless Pipes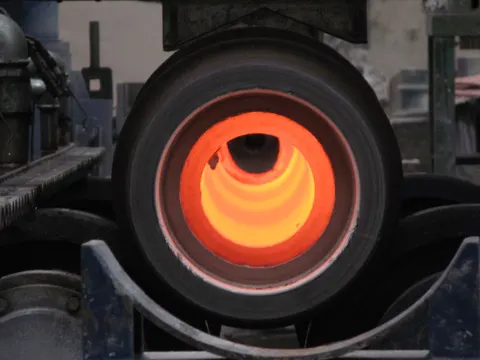 Korfez Centrifuge was established in 2004 to produce steel pipes using a centrifugal casting method. Starting its production at the Korfez Foundry, the company underwent an extensive knowledge-transfer period via its German strategic partner, which is an expert in the centrifugal pipe casting field.
Having moved to the new 3000 m2 facility in 2010, Korfez Centrifuge produces all kinds of stainless and ductile steels with a primary focus on stainless pipes. KORFEZ aims to achieve customer satisfaction through quality products and timely delivery for its extensive domestic and international customer base.
A leading supplier serving the cement and mining industry